Crea un Sitio Web Exitoso para Tu Negocio en 2024
January 9, 2024 @ 6:00 pm

-

7:00 pm
Event Navigation
Únete a Jhonny Pérez, propietario de Burger Tech, una agencia local de marketing digital, y descubre cómo puedes establecer un sitio web exitoso para tu negocio.
¿Estás promocionando tu negocio en las redes sociales, pero te preguntas sobre los beneficios de tener un sitio web? La creación de tu propio sitio web puede parecer desafiante, pero en realidad, es algo que puedes lograr. En este webinar, exploraremos los beneficios de tener un sitio web y cómo hacerlo sin necesidad de aprender programación.
Pero tener tu sitio web no es suficiente. También abordaremos las facetas más importantes que debes considerar para tener éxito con tu sitio web. Además, compartiremos herramientas digitales que facilitarán la gestión y efectividad de tu sitio web.
¿Estás pensando en crear un sitio web pero tienes dudas? ¿Estás decidido pero no sabes por dónde empezar? Este webinar está diseñado para ti. Te esperamos para que juntos aprendamos cómo comenzar el año nuevo con un sitio web exitoso.
Jhonny Pérez, originario de Las Vegas, es el orgulloso propietario de Burger Tech (https://burger.tech/), una agencia local de diseño web y marketing digital. Su trayectoria comenzó no solo frente a una terminal de programación de computadoras, sino también detrás de un escritorio de oficina, donde brindaba apoyo financiero a pequeñas empresas. Combinando su experiencia técnica con su pasión por las pequeñas empresas, Jhonny fundó Burger Tech. Hoy en día, encuentra alegría en mejorar la presencia en línea de las empresas a través de servicios que abarcan desde el diseño de sitios web hasta el SEO y diversas formas de marketing digital. Permanece comprometido en aprovechar las tecnologías de vanguardia para empoderar a los emprendedores y maximizar su impacto en línea.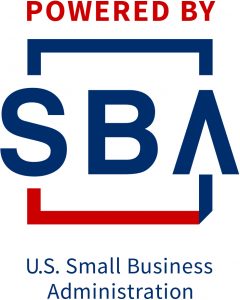 Funded in part through a cooperative agreement with the U.S. Small Business Administration.
REGISTER