El Plan de Mercadeo
April 24 @ 5:30 pm

-

8:30 pm
El Plan de Marketing:
Promover tu negocio toma bastante tiempo, dinero y preparación. Una de las maneras mas eficientes de manejar tu tiempo y
presupuesto es desarrollar tu plan de marketing. Este describe las acciones que tomarás para persuadir a tus clientes potenciales que
compren tus productos o servicios.
Tu plan de negocio debe contener los elementos centrales de tu estrategia de promoción. Tu plan de marketing convierte tu
estrategia en acción:
Investigación del Mercado
Mercado Objetivo
Posicionamiento
Análisis Competitivo
Estrategia
Presupuesto
Métricas | Retornos de la Inversió
Ubicación de la clase: Será en el edificio de Nevada Cooperative Extension (tome la salida Windmill saliendo del Fwy 215, estamos ubicados en la esquina noreste de Windmill & Paradise) – haga clic en el enlace donde dice "Venue "en la parte de abajo de este sitio, para obtener direcciones e indicaciones.
El edificio cuenta con un amplio estacionamiento al frente del edificio. Todos los talleres se imparten en el edificio de atrás. Desde el estacionamiento, vaya a la izquierda del edificio e ingrese a través de la puerta lateral que conduce al edificio de atrás. La puerta principal se cierra a las 5 pm.
Todas las clases se llevarán a cabo en las aulas A, B, C o D.
Instructor de la Clase: Diana Moreno, Asesora de Negocios de NSBDC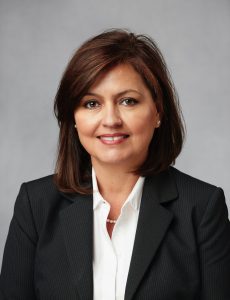 Diana Moreno is an Economic Development Specialist and Bilingual Business Advisor at UNLV Office of Economic Development's Nevada SBDC office. She has a passion for helping people start or expand their business and understanding their credit. She spent the majority of her career in the SBDC family throughout California, gaining experiences in areas such as entrepreneurial advising and training, financial education, small business loan packaging, and specializes in Hispanic marketing. She is a professional translator and interpreter in Spanish and English, habla her native Spanglish, and parle un peau français. Diana is a magna cum laude graduate of San Diego State University with a BA in International Business, minor in Spanish and Latin American Studies. While the SBDC is her primary job function by day, Diana also enjoys real books (with real pages that you can turn or bookmark) and flying airplanes.
REGISTER