NxLeveL for Micro-Entrepreneurs – RENO
June 11, 2019 @ 5:30 pm

-

8:30 pm
Event Navigation
This NxLeveL course runs for 15 consecutive Tuesday evenings from


5:30 – 8:30 PM starting

June 11 and ending September 17, 2019
and is strictly limited to 25 attendees.
Since 1999, over 4,000 Nevada business owners have invested their time to work ON their business in our NxLeveL program. Learn it today, use it tomorrow. It's time to take your business to the next level!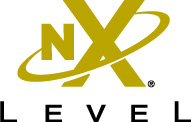 NxLeveL ® is a multi- session curriculum designed to teach you how to plan for success. In each 3-hour session, certified instructors lead you through the business plan process of goal-setting, business strategies, financial accountability, and management techniques. There is no better way to achieve the dream of business ownership than by researching and writing a business plan. During this process, an entrepreneur can examine all the pros and cons of a business opportunity, analyze the consequences of different strategies and tactics, and determine the human and financial requirements for turning an inspired idea into a viable business venture. Studies show that entrepreneurs who complete business plans are six times more likely than others to build a successful small business.
NxLeveL is affordably priced thanks to funding by First Independent Bank! Taking NxLeveL is an entrepreneurial decision to learn more about operating a business from actual business owners/advisors, and amazing guest speakers. This opportunity will require a commitment of time and focus, and will cost you $10.00 per 3-hour session, and even less if you're a veteran or veteran spouse! Say yes to priorities, planning and perseverance if you're really serious about starting, restructuring or expanding your small business!
NxLeveL for Micro-Entrepreneurs is a 15-week, 45-hour course that gives entrepreneurs the professional knowledge and management skills they need to start a new business or grow an existing one. Participants will learn to identify feasible opportunities for profitable and sustainable growth, and bring them to fruition by preparing a comprehensive business plan based on proven market research, financial management and project management.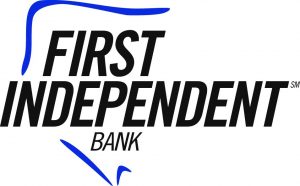 Instructor bio can be found at the end of this post. Weekly session topics, and weekly objectives follow:
Session 1         Preparing for Success
Session 2         Researching Your Business Idea
Session 3         Business Planning
Session 4         The Marketing Plan
Session 5         Laws, Regulations and Taxes
Session 6         Managing Your Microbusiness
Session 7         Analyzing Your Market
Session 8         Product and Price
Session 9         Placement and Promotion
Session 10       E-Commerce
Session 11       Selling Success
Session 12       Cash Flow Management
Session 13       Keeping Books and Records
Session 14       Financial Tips and Tools
Session 15       Bringing It All Together
Session One
The importance of professionalism
Self-assessment: communication skills, time management and other business skills
The value of networking
Preparing an action plan for your microbusiness
Session Two
What kind of business is right for you?
What is your business niche?
Who are your customers?
Contingency planning
Session Three
Why planning is essential
Setting realistic business goals and objectives
The NxLeveL Micro-Entrepreneur Business Plan
Session Four
Elements of a marketing plan
The basics of market research
Useful types of market data
Understanding your place in your industry
Session Five
Laws and regulations that affect microbusiness
Getting help with regulations
Understanding contracts and leases
Session Six
Managing your microbusiness
The challenges of running a home-based business
Hiring and managing employees
Business insurance and other expenses
Session Seven
How to describe the features and benefits of your products
How to find out who and where your customers are
How to research your competitors
How to estimate your market potential
Session Eight
Effective microbusiness marketing strategies
How packaging affects success
Creating a brand identity
Pricing and your break-even point
Session Nine
Delivering your product or service
How location and distribution affect price and profitability
Promoting your microbusiness
Developing a marketing budget
Session 10
The basics of online promotion
Online sales and order fulfillment
E-commerce options for microbusiness
Session 11
Basic selling concepts
What customers need and expect from your business
Developing a customer service philosophy
Session 12
Understanding cash flow projections and budgeting
Developing realistic sales and expense forecasts
Preparing a cash flow projection for Year 1
The purpose of Income Statements and Balance Sheets
Calculating start-up costs for your microbusiness
Session 13
Making ethical business decisions
The importance of bookkeeping and recordkeeping
How and when to use common business forms
Getting professional help
Session 14
Financing your microbusiness
Choosing between debt and equity financing
Unconventional financing options
What lenders expect from a start-up
How ratios measure the financial health of a microbusiness
Credit and collection basics
Session 15
Negotiating with partners, employees, customers and vendors
Preparing for growth
Next steps: Using your NxLeveL Action Plan to get your microbusiness up and running
This Nevada SBDC cornerstone training program is provided in partnership with First Independent Bank/Bank of Nevada. Class size is strictly limited to only 25 people on a first come, first served basis after paid registration is received. Prices per person follow and each individual person must register individually.
$150 per person
$95 per Veteran or Veteran spouse
Please send all program questions to Kathy Carrico, Nevada SBDC Training Director, at kcarrico@unr.edu or call (775) 784-6879.
About your instructor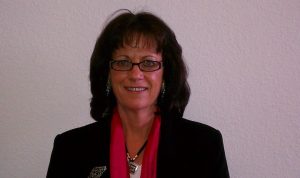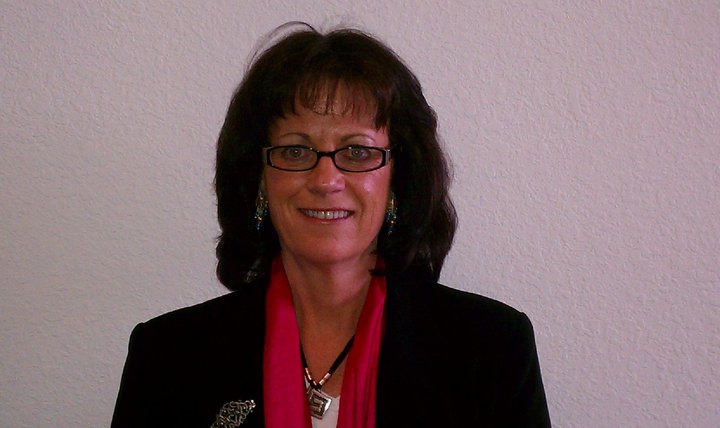 Kathy Halbardier has over 25 years of experience in small business development as a highly successful entrepreneur as well as a sought-after advisor by those in all stages of business ownership. Her areas of expertise include business plan counseling, marketing, strategic planning, economic development and business education and training.  With over 10 years in banking and other types of financial institutions, Kathy has assisted businesses in financial planning and access to capital through alternative lending sources.  Kathy is a certified NxLeveL instructor who has taught the 15-week business-planning course in Reno, Sparks, Fernley, Fallon, Minden, Gardnerville, Silver Springs, Ely, Winnemucca, and Virginia City. She also taught the Agriculture-themed curriculum to over forty ranchers and farmers in 8 Nevada locations. She successfully ran her own business operation in the wine industry taking the product from dirt to bottle, selling her product to a variety of local retailers, including Costco.
Kathy has special expertise in product manufacturing through the Lean process, business planning, growth and work-out strategies through Six-Sigma processes, product development, technology research, innovation and diversification.  Special emphasis has evolved around the Nevada Food Forum, HACCP training, and regulation changes impacting the state administration code.
Kathy earned a Bachelor's Degree in Sociology from California State University, Fullerton and an MBA from the University of Nevada, Reno. She currently works part time for the Nevada SBDC as a trainer and counselor.
REGISTER
Details
Date:

June 11, 2019

Time:

5:30 pm - 8:30 pm

Event Categories:

Accounting/Finance, Business Planning, Digital Marketing, Funding, Legal, Marketing/Sales, Networking, Operations, Resource Information, Social Media, Starting a Business, Taxes

Registration website:
Organizer
Phone:

(775) 784-6879

Email:

karencoe@unr.edu

Website:
Venue
450 Sinclair Street




Reno

,

NV

89501

United States

+ Google Map
Event Navigation