Proceso de Ventas al Cliente
August 5 @ 9:00 am

-

10:00 am
Event Navigation
Encontrar y retener clientes es uno de los mayores desafíos que enfrentan los nuevos empresarios. Muchos creen que se trata de "suerte" o "ser bueno en las ventas", pero funciona mejor cuando hay un sistema para guiar el proceso ventas.
Esta presentación proporcionará una descripción general del proceso de ventas.  Ayudará a los participantes a comprender:
        ¿Qué es el proceso de ventas al cliente?
        Cómo crear un mapa de viaje del cliente
        Identificar áreas para la automatización
        Identificar puntos clave de comunicación con el cliente
        Cómo integrar su estrategia de marketing con los medios de comunicación social
Maria C. Hall es coach de negocios, emprendedora y ex ejecutiva de ventas. Trabajó más de 15 años en la industria de seguros, donde era propietaria y operaba su agencia y se desempeñó como consultora de Allstate. Su trabajo con emprendedores comenzó cuando se asoció con una cámara local para desarrollar una serie de talleres y programas diseñados para ayudar a las empresas con el proceso de puesta en marcha. Como asesora / coach de negocios, se especializa en capacitación en ventas, planificación estratégica, análisis de flujo de efectivo, marketing, estrategia de precios, participación de los empleados y manejo de conflictos.
La Sra. Hall se graduó del Instituto de Tecnología de Rochester con un B.S. en Administración de Empresas y una especialización en Marketing. Es coach certificada de PATH, entrenadora licenciada, miembro del equipo nacional de capacitación y experta certificada en empresas emergentes de negocios. Nacida en La Habana, Cuba, habla español con fluidez. Se describe a sí misma como una adicta a la evaluación de la personalidad y a las generaciones, le encanta leer libros sobre desarrollo de liderazgo y y negocios en su tiempo libre, así como cocinar, hacer yoga y cualquier cosa relacionada con la playa.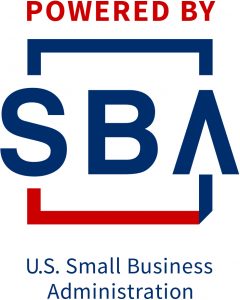 Funded in part through a Cooperative Agreement with the U.S. Small Business Administration.
REGISTER