START SMART
September 15, 2018 @ 9:00 am

-

11:30 am
Event Navigation
There are lots of resources and directions to go as you start a new business. In order to be smart about the process, we'd like you to START SMART!
Anyone who is considering owning their own business, or has already opened one in the last year, is encouraged to invest 2.5 hours inside our classroom to learn critical first-step basics that will save you both money and time. Discover who your local experts are that are both legitimate non-profit agencies, and who offer their services at no cost to you. Follow up one-on-one counseling appointments are available to all who attend, at no cost. Gain essential knowledge you need as a business owner, for success. Agenda items include:
What a business owner MUST know
Common pitfalls for business owners
The compliance/legal issues of business
How to understand financials
The how-to's of funding
How to do market research
Resources for the business owner
Know how to develop a business plan the right way
Schedule a free, one-on-one follow-up counseling session

Thank you Nevada State Bank!
The Nevada SBDC extends its appreciation to Nevada State Bank for sponsoring our START SMART workshops in the Las Vegas Valley and parts of Rural Nevada, beginning July 1, 2018. Their sponsorship allows us to provide full handout material to all attendees and provide light refreshments, including bottled water during these hot summer days!
Additionally, attendees will have the opportunity to stay after the presentation to meet Nevada State Bank lenders who can provide details about the NSB programs and services and answer small business funding questions. Thank you Nevada State Bank for supporting our small business communities!
Your Instructor: Andy Allison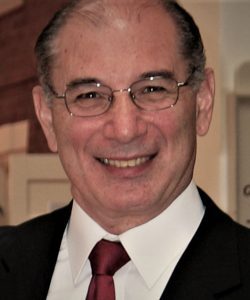 Andy Allison is a Business Development Counselor who has counseled owners with the SBDC since 2008 (7 years in the New York State SBDC). Andy counsels throughout the southern valley in Nevada, as well as writes and presents training workshops for the Nevada SBDC. Andy's expertise is focused in the hospitality industry, the food service industry and the retail and merchandising sectors of business. He has a BIS degree and a Master's Degree. Andy has owned his own businesses and has worked in corporate management, developing an understanding of the real necessities in a business model. Andy has had training in lean Six Sigma and develops operating systems, production flow schematics and preventive waste concepts with time, money and materials.
LOCATION: University of Nevada Cooperative Extension (take the Windmill exit off of  the 215, we're located on the northeast corner of Windmill & Paradise) – click "Venue" below for address and directions.
Plenty of parking in front of the building. All workshops are taught in the back building. As you face the front building, go through the left side gate, where you can access the back building. All classes will be held in classrooms A, B, C or D.
REGISTER