FALLON VETERANS: Boots to Business REBOOT
June 16, 2018 @ 8:00 am

-

4:30 pm
Event Navigation
BOOTS TO BUSINESS: REBOOT is a free entrepreneurial education program offered to Veterans by the U.S. Small Business Administration (SBA) in partnership with the Nevada Small Business Development Center. The curriculum provides valuable assistance to Veterans, their spouses and dependents, transitioning National Guard and Reservists exploring self-employment opportunities by leading them through the key steps for evaluating business concepts.
TOPICS COVERED:
Introduction to Business Ownership
Basics of Opportunity Recognition
Market Research
Economics of Small Business Startup
Picking the Correct Legal Entity for Your Business
Financing the Venture
Next Steps: Introduction to Business Planning
Moving Forward: Resources to Support You
LUNCH will be provided, we thank you for your service! Questions? Please call (775) 784-6879.
YOUR PRESENTERS:
Kathy Halbardier has over 25 years of experience in small business development as a highly successful entrepreneur as well as a sought-after advisor by those in all stages of business ownership. Her areas of expertise include business plan counseling, marketing, strategic planning, economic development and business education and training.  With over 10 years in banking and other types of financial institutions, Kathy has assisted businesses in financial planning and access to capital through alternative lending sources.  Kathy is a certified NxLeveL instructor and has taught the 15-week business planning course in Reno, Sparks, Fernley, Fallon, Minden, Gardnerville, Silver Springs, Ely, Winnemucca, and Virginia City. She also taught the Agriculture-themed curriculum to over forty ranchers and farmers in 8 Nevada locations. She successfully ran her own business operation in the wine industry taking the product from dirt to bottle, selling her product to a variety of local retailers, including Costco.
Kathy has special expertise in product manufacturing through the Lean process, business planning, growth and work-out strategies through Six-Sigma processes, product development, technology research, innovation and diversification.  Special emphasis has evolved around the Nevada Food Forum, HACCP training, and regulation changes impacting the state administration code.
Kathy currently serves as Regional Manager for JOIN working throughout the Carson City and rural communities of northern Nevada, working to match youth to job training and placement. She has earned a Bachelor's Degree in Sociology from California State University, Fullerton and an MBA from the University of Nevada, Reno.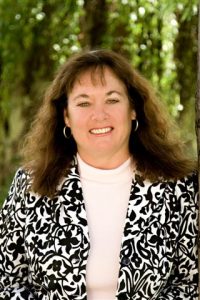 Kathy Carrico has served as the statewide training director for the Nevada Small Business Development Center since 1995 at the University of Nevada, Reno's College of Business. She works closely with Nevada SBDC counselors to identify a broad range of training needs for the small business communities. Kathy works with key community partners who fund and collaborate in providing entrepreneurial training across the State. She contributes to the grant writing and implementation of a variety of proposals that focus on education and training for all Nevadans looking to become new or more successful business owners.
Kathy is a Master Trainer for entrepreneurial and financial literacy courses, and has provided hundreds of presentations to business audiences across Nevada. She manages and co- instructs the national SBA Military Transition Assistance Program, Boots to Business, quarterly at NAS Fallon, as well as the Veteran's outreach program, Boots to Business: Reboot, in all Nevada counties. Through this program, Kathy works with multiple organizations that focus exclusively on Veterans' assistance.
Kathy travels throughout the entire State, primarily in southern Nevada where the majority population resides. She has extensive board and committee experience with many Nevada Chambers of Commerce and has designed, planned and implemented many unique and special events targeting the small business owners across Nevada.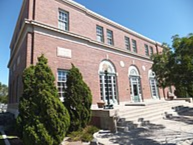 LOCATION: This event is provided by the Nevada Small Business Development Center in
partnership with Churchill Economic Development Center and will he held at the Old Post Office.

Please see address and directions listed below.
REGISTER