WEBINAR: Where's the Contract? Small Business Technology Transfer (STTR) Program
May 1 @ 2:00 pm

-

3:30 pm
PTAC will deliver its monthly "Where's the Contract" series via WEBINAR this month, and will continue monthly WEBINARS until they receive official notification to go back to live workshops. Please note that registration for webinars is different from registrations for the live workshops. 
Join PTAC's Government Contract Advisor Maggie Neidigh as she leads the audience to collectively examine the variety of business opportunities associated with the federal government's STTR program! She will provide a brief background of the program, solicitations will be reviewed, and other areas will be covered. More information, as found below, can be found on the STTR website at https://www.sbir.gov/about/about-sttr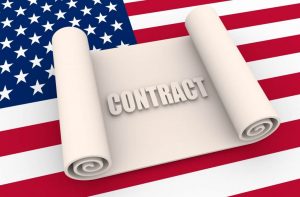 The STTR Program
The Small Business Technology Transfer (STTR) is another program that expands funding opportunities in the federal innovation research and development (R&D) arena. Central to the program is expansion of the public/private sector partnership to include the joint venture opportunities for small businesses and nonprofit research institutions. The unique feature of the STTR program is the requirement for the small business to formally collaborate with a research institution in Phase I and Phase II. STTR's most important role is to bridge the gap between performance of basic science and commercialization of resulting innovations.
STTR Mission and Program Goals
The mission of the STTR program is to support scientific excellence and technological innovation through the investment of Federal research funds in critical American priorities to build a strong national economy.
The programs' goals are to:
Stimulate technological innovation.
Foster technology transfer through cooperative R&D between small businesses and research institutions.
Increase private sector commercialization of innovations derived from federal R&D.
STTR Participating Agencies
Each year, Federal agencies with extramural research and development (R&D) budgets that exceed $1 billion are required to reserve 0.45% of the extramural research budget for STTR awards to small businesses. These agencies designate R&D topics and accept proposals. Currently, five agencies participate in the STTR program:
Each agency administers its own individual program within guidelines established by Congress.  These agencies designate R&D topics in their solicitations and accept proposals from small businesses. Awards are made on a competitive basis after proposal evaluation. For more information on the STTR program please visit their website at https://www.sbir.gov/about/about-sttr.
Who should attend: Interested Nevada small businesses
This Procurement Technical Assistance Center is funded in part through a cooperative agreement with the Defense Logistics Agency.
REGISTER