---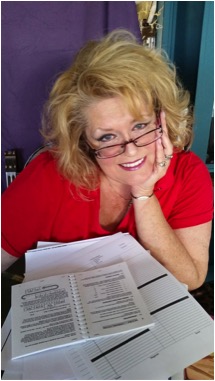 Shelley Hartmann
Executive Director for Mineral County Economic Development Authority

775-945-5896
shelley.hartmann@icloud.com
Shelley is the current Executive Director for Mineral County Economic Development Authority, a Nevada private non-profit. Shelley has been there since 2004 and has worked on both the government and business side of planning. She and her husband own a printing company and an art company. Shelley also teaches art in the community. Her office provides job search assistance, business start-up assistance and economic development consulting to companies who want to make the move to rural Nevada. Shelley has been in this field for 34 years working in economic development and planning with a personal goal to facilitate growth and job creation in Nevada by helping companies move here, or helping people build their dream business so they can create jobs.
Shelley studied Art and Business at Southern Utah State University, Clark County Community College, University of Nevada, Las Vegas and continuing education in many diverse fields.
Her family came to Nevada before it was a state in the 1850's. Shelley's family is in their 7th generation of Nevadans, and therefore has a long history of working for rural Nevada interests and has many contacts statewide. She grew up in a ranching & mining family. Her family is full of cattle ranchers and miners, multifaceted entrepreneurs with a construction company, all service gas station, and a development company which helped develop Rose Valley and Eagle valley in Lincoln County, Nevada. She served on the Governor's Workforce Investment Board for Defense and Aerospace, Several Secure Economies Together sub committees, Nevada Arts Council Team, Western Nevada Development District, local CTE advisory board, Walker Lake GID and the arts council.