Digital Accessibility: Timing is Everything, and the Time Is Now
May 6 @ 1:00 pm

-

2:00 pm
Event Navigation
While the pandemic has highlighted the need for inclusive digital experiences, accessible design has never been more important to more than 60 million disabled Americans – our neighbors, family members and colleagues — who experience some form of impairment.
If your website isn't accessible to people with disabilities, it isn't just in violation of legislation like the ADA — it's turning away millions of potential customers:
Hearing-impaired
Elderly
Visually-impaired
Epileptic
Motion-related disabilities
Globally, 15% of the world's population — 1 billion people — experience some form of disability. This statistic is especially important when you consider the potential spending power of people with disabilities – an estimated $490 billion in the U.S. alone per year.
As business leaders, entrepreneurs and members of the community, the challenges that exist for disabled consumers have become opportunities for us to serve them.
In this workshop, you'll learn:
History of the American Disabilities Act
Additional Laws and regulations
Legal precedence
What to do if you receive a demand letter
What Accessibility levels do you really need
Unlocking potential with ADA Accessibility
Led by Don McCoole, vice president of sales engineering, this is a presentation all businesses with a website don't want to miss!
A former U.S. Air Force Captain, Don leads the pre- and post-sales technical support, implementation, and client success teams for Ntooitive Digital's technology sales division. Previously, he was senior director of solutions consulting and client success at NS8. Don's extensive background in building, growing and leading world-class tech teams is instrumental to supporting Ntooitive's continued growth.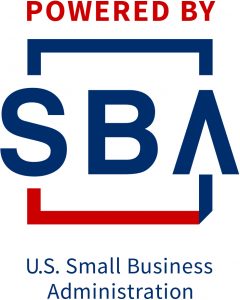 Funded in part through a Cooperative Agreement with the U.S. Small Business Administration.
REGISTER