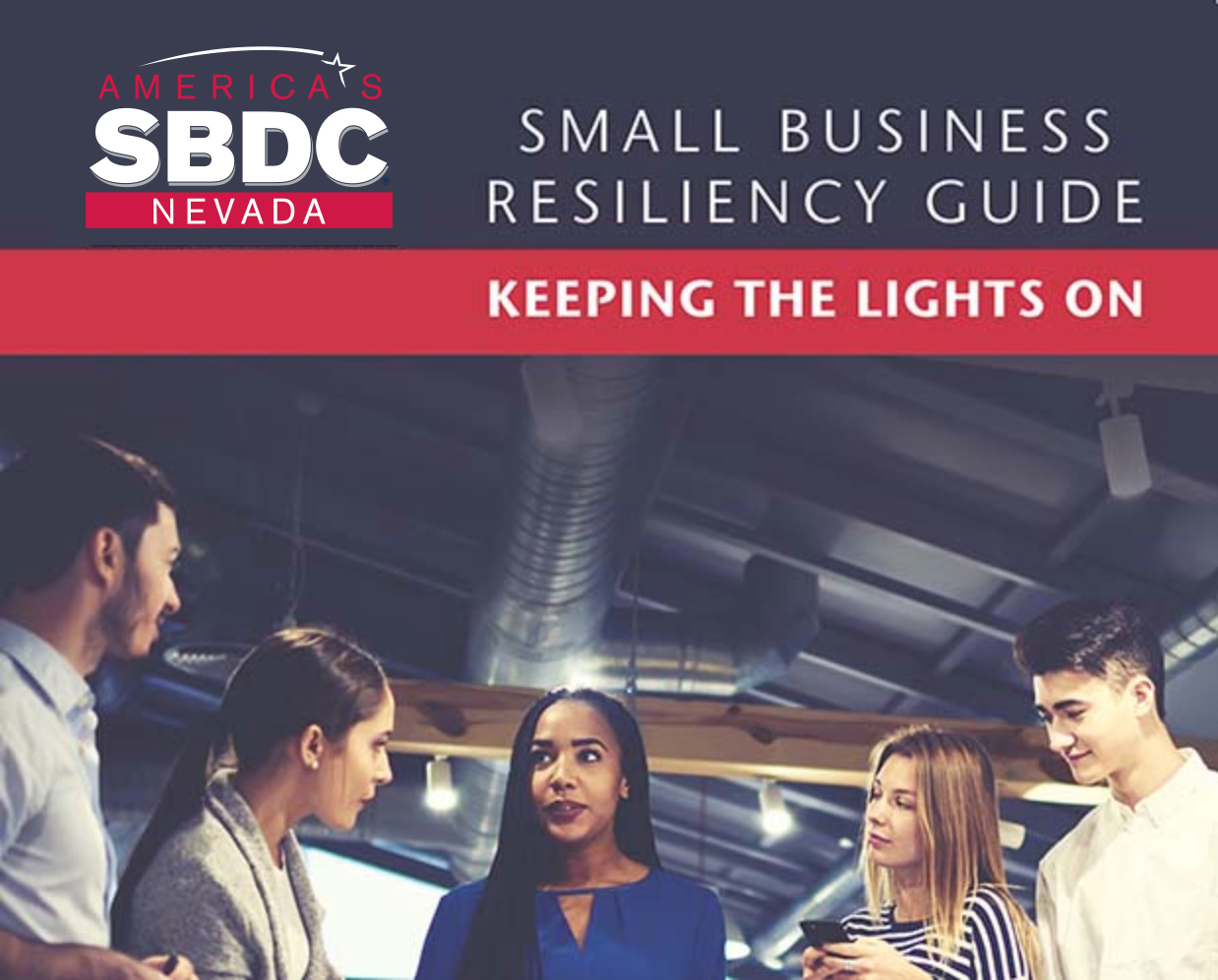 The Nevada Small Business Development Center (Nevada SBDC) Business Resiliency Toolkit contains a small business resiliency plan developed by the Washington SBDC as well as links to help small business owners plan for any kind of disruption, from natural disasters to infrastructure failures to pandemics.
For SBA Small Business Disaster Assistance CLICK HERE
ABOUT US
Nevada SBDC guides and assists Nevadans looking to start and grow businesses, with objectives to increase business starts, create and retain jobs, and increase access to capital. One-on-one counseling services are free and confidential. Nevada SBDC also offers and coordinates a wide range of workshops and courses in collaboration with public and private entities.
TRAINING
The Nevada SBDC offers and coordinates a wide range of workshops, seminars and courses in collaboration with public and private sectors

Successful business owners and advisors teach entrepreneurial practices to new and existing business owners through a wide range of training events.
Upcoming Events
March 31 @ 5:30 pm
-
7:00 pm
NETWORK LOCATIONS
CARSON CITY • DOUGLAS COUNTY • ELKO • ELY • FALLON
FERNLEY • HAWTHORNE • HENDERSON • LAS VEGAS
LAUGHLIN • MESQUITE • PAHRUMP • RENO • WINNEMUCCA
The 2018 Nevada SBDC's Annual Report is here!
A top focus in 2018 was the expansion of Hispanic business services in the North and South.  Through funding from Wells Fargo and Bank of Nevada we were able to offer our premier training program, NxLevel for Micro- entrepreneurs en Espanol in Reno and continue building outreach in the South with extensive Spanish business education and counseling. The Nevada SBDC had tremendous state economic impact including over $49million in total capital loans and equity for Nevada small businesses which help create and retain 377 new jobs.
Instagram
Something is wrong.

Instagram token error.