WEBINAR: Small Business Takes Guts … Let's Have a Gut Check
June 18 @ 11:00 am

-

12:00 pm
Event Navigation
As business owners and key decision makers, we're hearing a lot about the need to change during this time of change. SO, how do we evaluate what needs to change to stay relevant/helpful/profitable?
-Is it a marketing change (there's a lot of talking heads selling us on this one)
-Is it a customer-service change (can we be more friendly and helpful to our current client base during a time when everyone is feeling the uncertainty of change)
-Is it an industry change (if an industry is about to be irrelevant, let's not drown with it)
Let's have a gut check and see what answers we can find together.
Instructor: Bill West
Bio:
Owner and lead eyebrow-raiser of Bareknuckle Brand Marketing, Bill West has worked with hundreds of ambitious, gutsy small business owners, helping them build seductive brands, attract investment capital and overcome slews of obstacles.
Bill's strong suit is branding, which he believes involves 1 million things done consistently and with hyper-focused intention. He pulls from his background as a speechwriter, ghostwriter and university writing instructor to help entrepreneurs develop a rich, compelling message and articulate their business's brand.
His work has been featured in media sources such as the New York Times, CNBC and Fox News; across financial websites such as e-trade; and on the back of vodka bottles.
A transplant from the sticks of Tulsa, Oklahoma, Bill dug his roots in Reno 16 years ago … finishing his masters, starting his first business, supporting local craft breweries and singing for a rock-n-roll band you've never heard of.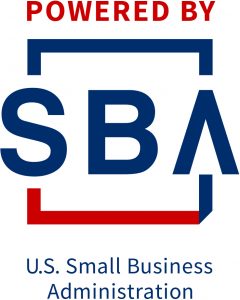 Funded in part through a Cooperative Agreement with the U.S. Small Business Administration
REGISTER