Phone: (775) 843-4081
The Winnemucca Nevada Small Business Development Center has a goal, and that goal is to offer entrepreneurs the tools to succeed. "It was just the right time to do it", Lynn Judd, of Winnemucca's Country Kitchen Catering and Restaurant, said, "and the SBDC was helpful in every way".
Located in northcentral Nevada, the Winnemucca SBDC serves Lander, Humboldt and Pershing, which include the population centers of Battle Mountain, Lovelock and Winnemucca. With a population growth of 74% in this area since 1980, small businesses are flourishing. Through free, one-on-one consulting services, our SBDC works with existing and aspiring small business owners helping them clear the hurdles and respond quickly to market changes. The Winnemucca SBDC is partnership program with the Humboldt Development Authority, University of Nevada, Reno and the U.S. Small Business Administration.
With the help of our partners, we are able to offer quality training workshops, seminars and professional consulting in areas such as:
Feasibility Studies - an assessment of the individual's readiness and preparedness to start and support a business enterprise.
Business Diagnostics - an analysis of the company's strengths, weaknesses and business opportunities.
Structuring a Business - a review of business forms of enterprise: Sole proprietorship, partnership, or corporation.
Market Research and Market Planning - an evaluation of the company's existing and potential markets and a plan for moving products/services to those markets.
Financial Analysis and Control - assessments of the company's past and present financial performance.
Cash Flow Analysis and Financial Projections - an examination of cash flow processes and business operations forecasting.
Debt and Equity Funding Development - identification of the company's financing requirements and opportunities.
Valuation of Business - key methods to access value when buying or selling a business.
Strategic Planning - determination of a company's long range goals and objectives and development of an action plan.
Accounting Systems - selection and use of simple record keeping systems for managing the business.
Management Issues - review of companies policies and procedures, management style, human resource management and organization.
The Small Business Development Center consulting approach is one of guidance and education, not of completing the work for the client. It is necessary that anyone requesting assistance must have strong personal commitment to find and implement solutions to the issues facing their company. Our clients have higher success rates, higher revenues and hire more people. We want to encourage men and women to make their business dreams become a reality and we're here to help.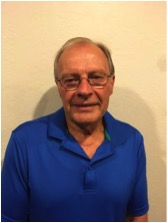 Rural Business Advisor
Clint Koble
Rural Business Advisor
Clint spent several years counseling and teaching NxLevel Business Plan classes in his first stint with the NV SBDC before moving to the FSA 8 years ago and he has re-joined the NV SBDC for his second stint as a
Read More »