Hands-On Smartphone Product Photography
January 18, 2024 @ 5:00 pm

-

7:00 pm
**You must be a Made in Nevada member and attended the November 2nd webinar or watch the recording to attend this workshop**
Congratulations on taking the first step toward mastering smartphone product photography! Building on the knowledge gained from our "Smartphone Product Photography Made Simple" webinar, we invite you to join us for an immersive, hands-on workshop.
This follow-up workshop is designed to empower you with practical skills and personalized guidance. Bring your products and your smartphone, and let's dive into the world of product photography together. Our experienced instructor, Casey Jade, will be there every step of the way, assisting you in setting up your shots, optimizing lighting conditions, and perfecting composition.
During this interactive session, you'll have the opportunity to ask questions, receive feedback, and fine-tune your product photography techniques.
By the end of this workshop, you'll leave with stunning product images ready to captivate your target audience. Don't miss this unique opportunity to transform your smartphone into a professional product photography tool, and take your brand or personal projects to the next level. Join us for a day of creativity, learning, and photography excellence.
Meet your instructor, Casey Jade. Ten years ago, Casey left bartending after realizing she wanted to have a deeper impact on the world. She started her business halfway through earning her commercial photography degree and hasn't looked back. Casey teaches classes and workshops in photography as well as branding and marketing for small business entrepreneurs. She is now one of the most recognized figures in photography in Las Vegas, much of it due to her ability to delight everyone. She can be found right now doing a boudoir shoot or advising one of her clients on how to reach their full personal or professional potential. She has a common goal of supporting her clients to get out of their own way and become their highest, happiest selves in the relatively short time they have on this planet. Not only does she have a thriving photography business, but she also coaches clients through limiting beliefs and negative self-talk, hosts a group called Holistically Empowered and Rising, and co-owns a beautiful event and content creation space called The Dark Room LV.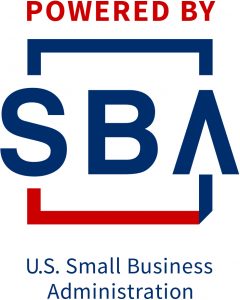 The Nevada SBDC is funded in part through a Cooperative Agreement with the U.S. Small Business Administration.
REGISTER