La Serie – Comprensión de la ley básica de Nevada
August 11 @ 3:00 pm

-

5:00 pm
Event Navigation
Las leyes laborales del Estado de Nevada pueden parecer intimidantes, pero no tiene que ser así. Únanse con nosotros para aprender lo básico de las leyes laborales y asegurarse que estén en cumplimiento de la ley. Vamos a hablar sobre las leyes y reglas que deben ser observadas por los empleadores, como lidiar con el salario mínimo en el estado de Nevada, y orientación en cómo mantener en regla su documentación de nómina.
Ana M. Soto es una consultora de gente, una profesional bilingüe de recursos humanos que nos educa y empodera a entender y dirigir las leyes de empleo en nuestro estado. Ana quiere lograr que su negocio este en cumplimiento con y en acuerdo con las leyes.
Con más de 30 años de experiencia en La cuidad de México y en Las Vegas, Ana ha trabajado en manufactura, construcción, y la industria hotelera como directora de recursos humanos. Antes de consultar y ayudar como voluntaria a pequeños negocios a salir adelante, Ana trabajo con compañías respetables, incluyendo CBS International, Alberto Culver V05, Station Casinos, Stock Building Supply, Barrick Gaming, and Hard Rock Hotel & Casino entre otros. Ana le encanta viajar y es dueña de una mascota con su esposo.
Session #18/11/213:00 PM- 5:00 PM (PDT)
Session #28/18/213:00 PM- 5:00 PM (PDT)
Session #38/25/213:00 PM- 5:00 PM (PDT)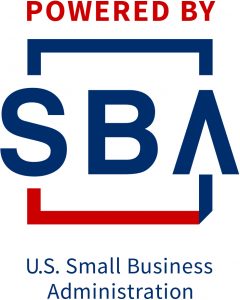 Funded in part through a Cooperative Agreement with the U.S. Small Business Administration.
REGISTER