Meet the Lenders
August 17 @ 9:00 am

-

10:00 am
Event Navigation
Are you preparing to ask for a business loan? Discouraged by a previous denial on a business loan? Join us for a panel discussion with loan officers from four Nevada lenders and an SBA representative to better prepare for your next loan pitch. We will learn about how lenders make their loan decisions, tips from the lenders about polished pitching, and steps you could take to mitigate challenges when accessing capital.
Panel member bios:
Greg Leuterio is the SBA Business Development Officer with Meadows Bank. Greg started in the SBA business as a Regional Sales Manager at Wachovia dating back to 1997. He has worked as a SBA Sales Manager for other lenders such as Silver State Bank and Nevada Commerce Bank. Greg has been assisting businesses here at Meadows Bank since January of 2010. He understands SBA objectives, SBA regulations and what supporting documentation SBA wants when closing a loan. Additionally, he analyzes financial statements and projections. He can assist navigating through delinquencies (bankruptcies, short sales, credit issues, etc.). In his spare time, he likes to share the knowledge he has accumulated over the years with new and existing businesses on panels and other social events.
Doreen Lorinczi is the Vice President of Commercial Production at Greater Commercial Lending. With more than 20 years of lending experience, Doreen Lorinczi's expertise spans all forms of commercial lending. She has worked with a variety of industries and loan types, with an emphasis on building creative structures that best fit the borrower's needs. As head of Commercial Production at Greater Commercial Lending, Lorinczi leads a team of government relationship officers who underwrite all of GCL's new loan requests.
Before joining Greater Commercial Lending, Lorinczi served as a vice president of Exchange Bank in Santa Rosa, California, where she managed a $40 million portfolio and oversaw the underwriting of a variety of commercial and agricultural loan applications, including owner-occupied and investor real-estate with Small Business Administration (SBA) enhancements as needed. A senior credit analyst for American AgCredit, Lorinczi underwrote all commercial loan applications, including Production Credit Association (PCA) and Federal Land Credit Association (FLCA) loans up to $750 thousand under AgCredit's Express Loan Program.
As a Small Business Relationship Manager for the Northern Nevada State Bank business team, Angela Bradley brings more than 18 years of banking and commercial lending experience to the role. Her years of experience and knowledge of the business landscape in Northern Nevada helps make Angela a strong client advocate, which in turn enables her to assist business clients and future clients with their financial goals.
Angela is a third-generation Nevadan who is active in her community. A Women of Achievement honoree herself, she now serves on the finance committee for the Nevada Women's Fund. In addition, she volunteers with Junior Achievement of Northern Nevada, the Multiple Sclerosis Society, United Way Alzheimer's Association, and school fundraisers.
Guy Gugino is a Business Development Officer for the South West Region of Wells Fargo SBA. As part of SBA Lending, Guy works with small businesses to help choose the best loan for their growing business and implement solutions based on a comprehensive understanding of their goals and vision for their business.
Guy has worked for Wells Fargo for 18 years. Prior to joining Wells Fargo, Guy was a Business Development Officer at Bank of America and Nevada First Bank in Southern Nevada, where he specialized in working with small businesses. He has been in the Banking and Financial Services industry for more than 30 years.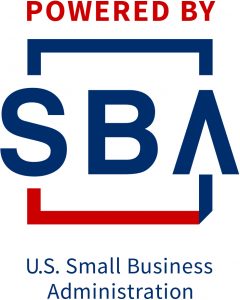 Funded in part through a Cooperative Agreement with the U.S. Small Business Administration.
REGISTER