Secure Your Data: as a Company and as an Individual
March 14 @ 1:30 pm

-

2:30 pm
Event Navigation
Nevada Cyber Club presents: "Secure Your Data: as a Company and as an Individual". Data is an asset that is extremely valuable to a business so it is imperative to protect data as best as possible. This webinar will discuss how to keep business data separate from your personal data and why that is an important distinction. It will also cover protection methods against Social Engineering attacks and a demonstration on password cracking to show why complex passwords are a necessity. Finally, the webinar will explain how to onboard new employees to ensure best security practices are a part of company culture starting at orientation.
The Nevada Cyber Club is a student-led organization from the University of Nevada, Reno. It is composed of students from a variety of school levels who are interested in cybersecurity. They compete in cybersecurity competitions and participate in student-led skill workshops to apply the lessons they learn from their coursework. Nevada Cyber Club is dedicated to developing the next generation of cybersecurity experts.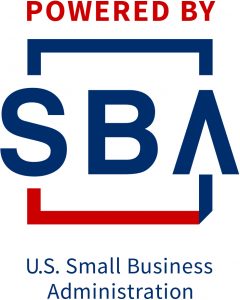 Funded in part through a Cooperative Agreement with the U.S. Small Business Administration.
REGISTER