Strengthening Entrepreneurial Women Monthly Meeting
November 7 @ 8:30 am

-

10:00 am
Event Navigation
Our presentation this month will be about "The Stress Umbrella"
For many people we never realize what the use of the word Stress is truthfully doing to us.  It's a part of life-right?  It's in our businesses, our homes and our lives, but unlike people??, it's something we can leave behind.
You will learn:
Where the word came from
Facts about stress
How the word was meant to be taken and understood
Side Effects of the concept
How to recognize our reactions that indicate our feelings
How to see our experiences as different from the concept
How to change the feelings of Stress with an easy mind hack
How understanding and changing our use of the word will change our outcomes, relationships, and care for ourselves.
Georgia Vanderville is an award-winning entrepreneur, best-selling author, TEDx Speaker, and known for her international work with youth. Voted as the Most Influential Women of the Sierra Nevada, Georgia Vanderville has used her influence to help Women Entrepreneurs Internationally grow and expand their reach. Georgia's years of traveling the United States and Europe hiking, backpacking and listening to stories around the world led to starting her Leading, multi 7 figures, Candle Manufacturing Company, Shortie's Candle Company, in 2002 with a Just Cause to "Inspire healthier mental health by connecting people to happiness." Armed with her Listening approach to business she has built a world renowned team and business and In her downtime she loves to go snowboarding and hiking with her family.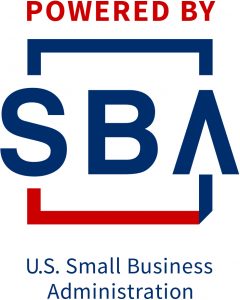 Funded in part through a Cooperative Agreement with the U.S. Small Business Administration.
REGISTER