The Business of Storytelling
September 26 @ 12:00 pm

-

1:00 pm
Event Navigation
Every business owner's and entrepreneur's first product and first piece of marketing material should be their story; both the business brand story and CEO/Founder personal narrative. The heart of a business is reliable and relatable, and in this workshop, Path To Publishing's Joylynn M. Ross and Brandy M. Miller, will help you make it relay-able. Sharing the heart of a business necessitates going beyond the why and articulating the who, what, and how.
This is reliable content because it is part of the origin story; and although businesses may grow and develop, the beginning, big or small, adds value to the journey. This is relatable content because background stories remind everyone that they started from somewhere and are still on path for what is to come. This is beneficial and an important factor for both growing the company and clientele.
Path To Publishing utilizes proven strategies to make the heart of businesses relay-able in a way that connects to their target audience, and in this workshop, Joylynn is going to teach attendees how to do the same.
In this workshop you will learn how getting to the heart of your business will provide a strong foundation to build effective storytelling techniques that bring awareness to your brand and clients to your businesses.
Joylynn M. Ross, CEO & Founder of Path To Publishing – a content creator and literary and professional services provider – is a Master Literary Educator and Storytelling Expert.  She served as the acquisitions editor for the Urban Books Imprint, in which the titles were distributed by Kensington Publishing Corporation, for ten years. Joylynn acquired and pitched the sale of over twenty-five million dollars in books, licensing, and rights to top buyers – Walmart, Barnes & Noble, Books-A-Million, Target, to name a few, and she did so using the power of storytelling. As an author published on multiple major and independent imprints, Joylynn's literary industry success prepared her to create and deliver sales curriculum and training for clients, enabling them to build six-figure and beyond businesses, using their story as their first product and piece of marketing material.
Award-winning international speaker and author, Brandy M. Miller, has delivered compelling and thought-provoking messages on stages from Las Vegas to London that have delighted and inspired diverse audiences across the US, UK, EU, and Nigeria. She attained an Associate's in Elementary Education and has a gift for breaking complex topics into easily digestible bits that are relatable to everyday life. Prior to joining the team at Path To Publishing, Brandy built her business by helping small business owners and entrepreneurs get their stories written and published. She has provided sales training to professional groups and wrote a book on business development that includes instructional material on sales and marketing titled Turning Problems into Profits.
Path To Publishing was founded to provide clients with the tools and support needed to develop, publish, and promote effective written communication strategies across a broad range of media. Path To Publishing's distinctive services produce measurable competitive advantages in today's high-stress business climate. As a writing and publishing service provider, the team of literary experts approaches each business opportunity with a spirit of excellence. Path To Publishing operates in full recognition that clients entrust their successful outcomes to Path To Publishing's results-driven writing, branding, and publishing services.
Path To Publishing, a tradename of End of the Rainbow Projects, Inc., was incorporated in the year 2000. Primarily, operating online through www.pathtopublishing.com and www.joylynnMross.com websites, Path To Publishing is the premier African American and woman-owned author assistance literary service provider, and publishing education institution.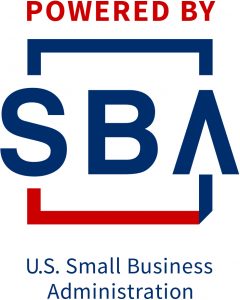 The Nevada SBDC is funded in part through a Cooperative Agreement with the U.S. Small Business Administration.
REGISTER