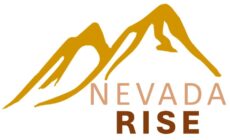 Nevada Rural Investments & Support for Entrepreneurs (Nevada RISE) program offers forgivable loans with technical assistance and educational training. The goal of the program is to assist underserved small businesses and entrepreneurs in rural Nevada to grow and thrive in the new economy post -COVID.
Program Offerings
Up to $25,000 forgivable loan
No interest or monthly payments for one year
Forgiven in one year if program requirements are met
One-on-one technical assistance with a Business Advisor at the Nevada SBDC
Group educational training through Nevada SBDC NxLeveL program
Forgiveness Requirements
Sign up as a Nevada SBDC client
Meet with a Business Advisor at Nevada SBDC to create a Work Plan before loan funds are released
Attend at least two physical or virtual Nevada SBDC NxLeveL training sessions
Meet with a Business Advisor at Nevada SBDC no less than five hours throughout the program to touch base on progress, needs, and next steps
Who Should Apply
Rural Nevada based businesses
Start-ups and existing businesses
*There are no minimum requirements for years in business or income
*SBDC will give priority to the disbursement of loans to businesses that are owned or controlled by one or more veterans or one or more senior citizens pursuant to Nevada Administrative Code 612.673.
What to Expect
Complete your pre-qualification. After printing and signing document, contact Rural Nevada Development Corporation for information on how to securely submit your information. Submission will not be accepted via email or fax. Contact Rural Nevada Development Corporation at 866-404-5204.
Sign up as a Nevada SBDC client, if you are not already one.
If you qualify for the program, an invitation from Rural Nevada Development Corporation will be sent to you to complete a full application.
Work with a Nevada SBDC business advisor to complete your forgiveness requirements.
Funding is limited. Be sure to get your documents prepared and respond to messages in a timely manner. Not every applicant will qualify for a loan in this program, but they can receive technical assistance to prepare their business for future funding opportunities.
Partnering with: