Mineral County Economic Development Authority
PO Box 1635
950 E Street
Hawthorne, NV 89515
---
Phone: (775) 945-5896
Cell: (775) 962-1898
Fax:  (775) 945-1257
The Hawthorne NSBDC subcenter offers free and confidential advising sessions for new and existing businesses throughout Mineral County. This office is operated by the Mineral County Economic Development Authority. Sessions are by appointment and can be conducted at this office, by telephone or e-mail, as the client wishes. Assistance includes help with business plans, loan applications, capital formation, business development, marketing, e-commerce, procurement, etc.
We have a small business incubator with 4 spaces, applicants may lease space for up to 2 years before opening their business in Mineral County.  Check for available space.
We assist industry with ARMS applications with the Hawthorne Weapon and Ammunition Depot for co-location in their industrial areas.
We are a Nevadaworks affiliate we assist with workforce development, unemployment and work with employers to find the workforce necessary for your success..
The office is open Monday through Thursday from 7:00 am until 5:00 pm.  Closed Friday, Saturday, and Sunday
Hawthorne Staff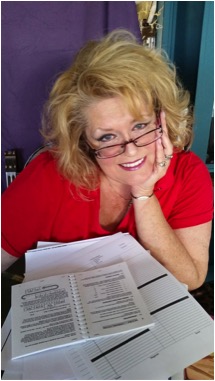 Executive Director for Mineral County Economic Development Authority
shelley.hartmann@icloud.com
Shelley Hartmann
Executive Director for Mineral County Economic Development Authority
Shelley is the current Executive Director for Mineral County Economic Development Authority, a Nevada private non-profit. Shelley has been there since 2004 and has worked on both the government and business side of planning. She and her husband own a