Serving:  Washoe County
University of Nevada, Reno
College of Business
Ansari Business Building, Room 413A
Reno, Nevada 89557-0032
Phone: (775) 784-1717
Reno Staff
---
Ben Tedore
Web Communications Specialist

775-682-9135
benjamint@unr.edu
Ben has been with the Nevada SBDC since 2005 teaching website design and helping clients create and maintain their own websites. Mr. Tedore has specific experience with digital marketing, web development, social media, IT and graphic design. He previously worked as a Digital Media Technician in the Department of Art at UNR as well as a freelance Web Developer and Designer for several years.
---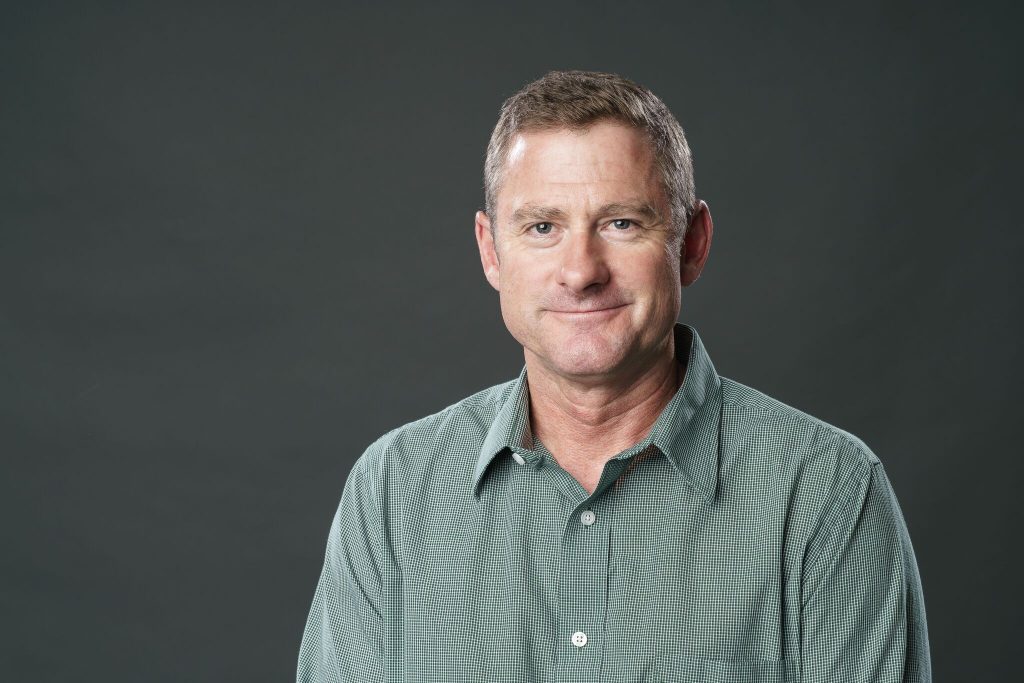 Brian Bonnenfant
Project Manger Center for Regional Studies

775-784-1771
bonnen@unr.edu
Brian is the Project Manager for the Center for Regional Studies where he has conducted a wide variety of mapping and analyses at the University of Nevada, Reno since 1994. Brian specializes in spatial analyses including site selection, market area, feasibility, land use, industry, employment, sales demographic, residential, and economic impact studies using geographic information system (GIS) software.
---
Chris Lynch
Business Environmental Program Director

775-834-3687
clynch@unr.edu
Chris has been with the Nevada SBDC since 2010. Mr. Lynch and his consulting team provide assistance to hundreds of business owners and entrepreneurs annually throughout the entire state of Nevada. The broad range of services including environmental regulatory compliance and permitting, environmental sustainability strategies, green business development, energy efficiency, clean transportation, and environmental energy project funding.
He was awarded his Juris Doctor and Master of Studies in Environmental Law from Vermont Law School and received his Bachelor's degree in Economics and Government from St. Lawrence University.
---
Eric Florio
Air Quality Specialist

775-834-3674
eflorio@unr.edu
Eric Florio joined the Business Environmental Program (BEP) in January as our new Air Quality Specialist Business Advisor. Although Eric works out of the Reno BEP office, he provides air quality assistance statewide. Business owners with air quality permitting or compliance questions and new or expanding businesses that want help determining if they need a permit, don't hesitate to get Eric involved.
Eric is a New York native who is new to the West. He has a Masters in Environmental Science from
Adelphi University and a J.D. in Environmental Law from Vermont Law School. He previously worked in
the energy sector while living in Vermont for the 2 years. Eric brings additional knowledge and
experience in the environmental field to our team.
In his free time, Eric enjoys participating in triathlons
and will be out hiking around the Sierra.
---
Jake Carrico
Business Development Advisor

775-327-2335
jacobtcarrico@gmail.com
Jake has been with the Nevada SBDC since 2013. Jake has experience in preparing financial projections and valuations for small businesses, conducting financial analyses, drafting and reviewing business plans, creating marketing strategies and assisting with the startup process.
Jake has his BS degree in Business Administration with a Dual Major in Economics and Finance.
---
Karen Coe
Operations Coordinator

775-327-2340
karencoe@unr.edu
Karen has been with the Nevada SBDC since 2014. Ms. Coe has specific experience with Human Resources, Neoserra, financial analysis, budgeting, grant writing, project management, office fun, Operations Management, and the Boston Red Sox. Ms. Coe has a MS in Psychology and an undergraduate degree in Psychology (and yes, this helps her work with all the crazy people at the Nevada SBDC). She previously owned an upscale children's boutique and worked in Operations Management at a mental health/addiction treatment center.
---
Katie Champagne
Business Development Advisor

775-784-1717
kchampagne@unr.edu
As a Business Development Advisor in the Nevada SBDC, Katie blends her background in consulting with her study of economics to counsel local businesses. Specializing in start-up entry and expansion, Katie conducts research, analyzes trends, calculates financial projections and evaluates market opportunities, to create strategic business recommendations for clients.
Prior to joining the Nevada SBDC, Katie worked in marketing/PR consulting for technology and consumer brands, creating innovative and award-winning communications campaigns for large multi-national corporations as well as rapidly growing start-ups. In her spare time, Katie enjoys watching sports, playing games and traveling to as many US states and foreign countries as her budget allows.
---
Kayla Banda
Marketing Intern

775-784-1717
kaylabanda@unr.edu
Kayla, Marketing Intern, joined the Nevada SBDC in the spring of 2017. She works in Reno at the University of Nevada, Reno location, while also pursuing an undergraduate degree in Marketing with a focus in Entrepreneurship. Ms. Banda has specific experience with business plan construction and revision, consumer market and industry research, and strategic tradition and online marketing.
---
KC Carrico
State Training Director

775-784-6879
kcarrico@unr.edu
Kathy Carrico has served as the statewide training director for the Nevada SBDC since 1995. She works
closely with Nevada SBDC counselors to identify a broad range of training needs for the small business communities. Kathy works with key community partners who fund and collaborate in providing
entrepreneurial training across the State. She contributes to the grant writing and implementation of a variety of proposals that focus on education and training for all Nevadans looking to become new or
more successful business owners.
Kathy is a Master Trainer for entrepreneurial and financial literacy courses, and has provided hundreds of presentations to business audiences across Nevada. She manages and co- instructs the national SBA Military Transition Assistance Program, Boots to Business, quarterly at NAS Fallon, as well as the Veteran's outreach program, Boots to Business: Reboot, in all Nevada counties. Through this program, Kathy works with multiple organizations that focus exclusively on Veterans' assistance.
Kathy travels throughout the entire State, primarily in southern Nevada where the majority population resides. She has extensive board and committee experience with many Nevada Chambers of Commerce and has designed, planned and implemented many unique and special events targeting
the small business owners across Nevada.
Prior to working at the Nevada SBDC, Kathy worked 5 years with a high-end entrepreneur firm from
startup to multi-millionaire status in the medical technology industry in California. She was also self-employed during her college years, on a part-time basis.
---
Nancy Dahl
client Intake Specialist

775-784-1717
ndahl@unr.edu
Nancy has worked for the Nevada SBDC office since 2006 in the capacity of 'client specialist'. Nancy is the first point of contact for most clients and is responsible for discerning their needs and placing them with the appropriate counselor or referring them to the appropriate resource partner. Nancy graduated from UNR in 2009 with a BA in History/Archeology.
---
Rod Jorgensen
Senior Business Development Advisor

Rod has been the Senior Business Development Advisor since he arrived to Reno in the fall of 1990. As such, he provides oversight with counseling efforts statewide, as well as running a local counseling office out of the Ansari Business Building at UNR. In his tenure at the Nevada SBDC, Rod has engaged with well over 15,000 prospective and existing businesses in Northern Nevada. Rod has a degree in Ag Economics, is a Certified Management Accountant, a Certified Economic Development Professional, has completed the CPA exam, and a management professor at UNR as well as at Sierra College in Truckee. Rod is involved in the community through his board positions with Munimetrix, a locally owned for profit business, Nevada State Development Corporation and Entrepreneurs Assembly.
Having Worked in this field for 29 years, Rod is rather a generalist; he knows a little about a lot of various businesses. Based on the commonality of business types throughout his history, he has dealt with a significant number of businesses in: food and beverage; legal issues; business taces; access to capital (ie. loans); business purchases and sales; franchises; non-franchised licensing opportunities; childcare; and a smattering of others.
---
Sam Males
State Director

775-784-4820
males@unr.edu
Director of the Nevada Small Business Development center, manages 14 statewide offices that provide a wide array of technical assistance to Nevada's businesses. In 1985, Males wrote the original Nevada SBDC proposal to create the program within the College of Business. The program began with three centers and a budget of $375,000. The program has excelled in leveraging its university budget through numerous federal, state, and local government grants and contracts.
Currently the program has 11 statewide offices with total program resources that exceed $4,000,000.Under Males' leadership, the Nevada SBDC program has been able to accomplish this growth through the development of a wide variety of federal, state, and local partnerships. In addition to its excellent reputation within the state, Males through his outreach activities at the national level, has established the Nevada SBDC as one of the premier SBDCs in the country. These activities include:
Elected by his peers as the President of the national America's Small Business Development Centers (ASBDC). The ASBDC, which oversees combined state and federal resources of $300 million, has over 1,000 national offices and provides assistance to over 700,000 entrepreneurs annually, is the largest business assistance network in the both North and South America.
He has provided testimony as an expert witness to the Small Business Committees in both the U.S. House of Representatives. He provided testimony to Congress on ASBDC issues and also provided expert testimony on business regulatory relief initiatives.
He was selected and served on Microsoft's 13 member national Small Business Technology Council. The Council provided input to Microsoft's top management on small business issues.
Males was selected by a national advisory group to represent small businesses on the Public Entity Risk Institute's (PERI) five member Board of Directors. PERI is a nationally recognized, nonmember, non-profit organization whose mission is to provide high quality technical services, training and education on risk management issues to public entities, nonprofits and small businesses. In January of 2004-2006, Males was elected to be Chairman of the Board.
Males was selected and served as a member of the Forum of State and Tribal Toxic Action (FOSTA), a national advisory committee of the Environmental Council of States (ECOS). Males represented small businesses on pollution prevention issues.
Currently, Males serves on the University of Nevada, Reno's Outreach and Economic Development Committees.
Prior to his work as State Director of the Nevada SBDC, Males was the Director and Operations Manager of the Bureau of Business and Economic Research (BBER), now merged into the Nevada SBDC in the College of Business Administration at the University of Nevada, Reno. During this tenure with the BBER, Males had the opportunity to work as a business consultant for both large corporations and many small businesses.
Males holds a B.S. in Mathematics from Westminster College in Pennsylvania and a MBA from the University of Nevada, Reno. He is a current member of Beta Gamma Sigma.
---
Sandra Rentas
Business Development Advisor

775-682-9133
srentas@unr.edu
---
Winning Dowling
Deputy State Director

775-327-2334
wdowling@unr.edu
Winnie has been with the Nevada SBDC since 1991. Ms. Dowling has an MBA and an undergraduate degree in Computer Information Systems. Ms. Dowling has specific experience with proposal development, financial analysis, budgeting, human resources, grant writing, project management, and operation management. She has also worked on many business surveys. She previously owned a computer consulting and training business.