With the "Back to School" season in full swing, many business owners find themselves leaving behind vacations and relaxing getaways and getting ready to get back to it. This has many business owners feeling inspired to make updates and upgrades in their business. Here are a few tips to make sure your business is ready.
Shopping List
You may not be in the market for a backpack and colored pencils, but the fall can be a great time to buy new supplies for your business. Most businesses have an element of seasonality – for some, the summer is busy; for others it is quiet. Either way, spend some time right now re-evaluating your inventory and making purchase decisions for the remainder of the year. Start with product inventory and then assess your office/operating supplies. Look at operations data from last year (and the year before, if possible) to get solid estimates of the inventory you'll need through the end of the year. If you find that you need to move aging products or sell this season's style to make room for upcoming product offerings, offering incentives can be a great way to move product while also building your brand. Incentives that encourage customers to visit your store and bring a friend can be particularly effective, according to Small Business Trends: "Give your customers a reason to bring a friend next time they come in to visit…people love sharing their favorite spots and being able to get offers and discounts from doing so."
Wellness Check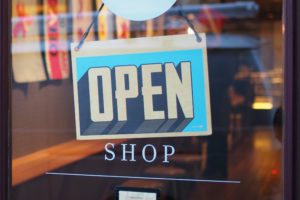 The beginning of the school year is a great time to do a health check on your business financials. Start by building, updating or reviewing your balance sheet, which lists all of your assets and liabilities, and gives a great snapshot of the businesses' accounts at any point in time. Then take a look at your income statement, which shows the revenue and expenses accumulated for the year-to-date. If you are already in the habit of updating and reviewing your financial information once a month, use this time to dig deeper into your finances and uncover any trends or patterns that you can use to inform next year's financial projections and operating plans. If your sales are trending steadily upward, that can suggest that it's time to upgrade your inventory system or hire additional staff. If you see an unexpected dip in sales, dig into the potential causes and start planning how to mitigate those in the future.
Study Guides
Your business plan is a solid "study guide" for managing and growing your business. Take a look at the latest version of your plan to see where you're on track, where you aren't and where you want to make adjustments. Going back to the root of your business, like the mission statement, value proposition, and market analysis, can help you re-evaluate your current business situation and adjust your plans. Since your initial start, your business may have changed in terms of its sales strategies, market segment, or even your overall objectives. Updating your business plan or operations manual gives you the opportunity to re-evaluate your business opportunity, set new goals and chart the course for the coming months.
Whether you are still in school or graduated many years ago, the back-to-school season is a great time for a fresh start. Taking a fresh look at your business inventory, financials and overall operating plan can inspire new ideas and keep you moving forward. Located on the University of Nevada, Reno campus, inside The College of Business, the Nevada SBDC team is ready to help you with anything you need to get "back to business".
Yasmeen Ellyazidi is a fourth-year student in the University of Nevada, Reno College of Business. She knows ALL ABOUT going back to school – and helping Nevada SBDC clients go back to business.