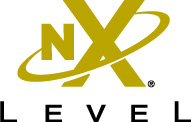 NxLeveL is an intensive 10 session program tailored for entrepreneurs seeking to expand their existing businesses. Throughout the course, you will receive comprehensive guidance and support to develop a robust business plan that serves as a roadmap for future growth.
In addition to the business plan and entrepreneurial course outline, NxLeveL provides a unique networking virtually non-existent in many communities. Participants in this course share ideas, best and worst practices, and become advisors to each other. Many small business owners rely on family members or friends when it comes to advice and feedback about the business. The confidential, safe atmosphere provided by this program allows a true bonding among business owners.
Guest speakers are brought in each week to share expertise in a particular area of business operations, and the Q & A time is invaluable. All instructors complete NxLeveL certification training.