An Intellectual Property Guide for Small Businesses and Entrepreneurs
February 25 @ 2:00 pm

-

3:00 pm
An Intellectual Property Guide for Small Businesses and Entrepreneurs
The area of IP is as complex as it is important, especially for small business owners and entrepreneurs. There are cost-conscious, reasonable steps that can and should be taken by independent companies to add value to their business and to protect their creations, particularly in this era of online counterfeits and scams. This webinar will provide an introduction to protections available through patents, copyright, trademark, and trade dress as well as the benefits of intellectual property registrations and enforcement resources.
At the end of this webinar, you will be able to:
What is intellectual property and how it can benefit your business, protect your creative works
How to distinguish between patents, trade secrets, copyright protection, and trademarks as well as their scope, cost, and remedies
How to apply for and register copyrights, trademarks, and patents
Enforcement aids and resources to strengthen your intellectual property portfolio
How to navigate intellectual property challenges during the COVID-19 pandemic
This webinar will be presented by Caleb L. Green, Esq.  Caleb Green is an attorney in the Dickinson Wright Las Vegas office. His practice revolves around all aspects of intellectual property law. He assists clients with brand development and identifying protectable aspects of the clients' products, services, and concepts. Caleb can be reached at (702)-550-4417 or cgreen@dickinson-wright.com.  You can read more about Caleb here: https://www.dickinson-wright.com/our-people/caleb-green?tab=0.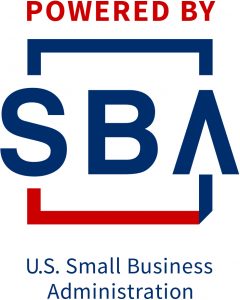 Funded in part through a Cooperative Agreement with the U.S. Small Business Administration.
REGISTER