Contract & Application Ready
November 14 @ 12:00 pm

-

1:00 pm
Event Navigation
Path To Publishing's Contractor Development Program positions small businesses and entrepreneurs to take advantage of opportunities to contract with government and corporate entities abound. More public and private officials are exploring ways to widen and welcome small businesses to the proverbial table through outreach initiatives, workshops, grants, funding, and seminars. Unfortunately, this practice does not assist microenterprises with navigating within the complex apparatus of corporate and government structural regulatory confines or generating the necessary documentation for authorization. Non-profit and community organizations are oftentimes the bridge between the contractee and the contractor, however, they do not have the capacity to accommodate small companies seeking entry into niche industries.
Every year spots in cohorts, initiatives, and programs designated for small businesses and entrepreneurs go unfilled. Grants, funding, and other opportunities go undisbursed. This webinar will educate you on some of the documents you need to have ready to upload in order to take advantage of opportunities.
Joylynn M. Ross, CEO & Founder of Path To Publishing – a content creator and literary and professional services provider – is a Master Literary Educator and Storytelling Expert.  She served as the acquisitions editor for the Urban Books Imprint, in which the titles were distributed by Kensington Publishing Corporation, for ten years. Joylynn acquired and pitched the sale of over twenty-five million dollars in books, licensing, and rights to top buyers – Walmart, Barnes & Noble, Books-A-Million, Target, to name a few, and she did so using the power of storytelling. As an author published on multiple major and independent imprints, Joylynn's literary industry success prepared her to create and deliver sales curriculum and training for clients, enabling them to build six-figure and beyond businesses, using their story as their first product and piece of marketing material.
Stephanie R. Bridges is Path To Publishing's Grant Consultant and Proposal Writer. She has assisted small companies and large organizations (including PTP) secure millions of dollars to expand their operations and further their community impact as a contracted business proposal and grant writer. Stephanie was tapped to be an Entrepreneurial Service Organization (ESO) to facilitate the disbursement of federal funds on behalf of Franklin County, OH. As such, Stephanie provided an equitable opportunity for minority applicants to be awarded grants, including New Americans.
Path To Publishing was founded to provide clients with the tools and support needed to develop, publish, and promote effective written communication strategies across a broad range of media. Path To Publishing's distinctive services produce measurable competitive advantages in today's high-stress business climate. As a writing and publishing service provider, the team of literary experts approaches each business opportunity with a spirit of excellence. Path To Publishing operates in full recognition that clients entrust their successful outcomes to Path To Publishing's results-driven writing, branding, and publishing services.
Path To Publishing, a tradename of End of the Rainbow Projects, Inc., was incorporated in the year 2000. Primarily, operating online through www.pathtopublishing.com and www.joylynnMross.com websites, Path To Publishing is the premier African American and woman-owned author assistance literary service provider, and publishing education institution.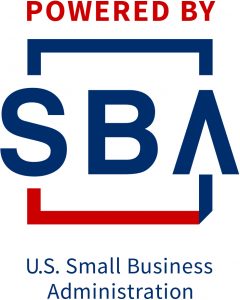 The Nevada SBDC is funded in part through a Cooperative Agreement with the U.S. Small Business Administration.
REGISTER