Efectos del cuidado de niños en la fuerza laboral
November 22, 2022 @ 9:00 am

-

10:00 am
Event Navigation
Únase a nosotros mientras discutimos una importante barrera a la participación de la fuerza laboral y como superarlo. Discutiremos los problemas actuales relacionados con el cuidado de los niños del empleador y del empleado y obtener información sobre cómo su negocio puede ayudar a apoyar a sus empleados, no importa el tamaño de su negocio. Estudios muestran que los empleadores que ofrecen políticas y beneficios favorables a la familia conservan el talento existente, atraen nuevos talentos y una experiencia de productividad mejorada.
El programa Employer Childcare Development apoya a los negocios de Nevada, de todos tamaños, con una consulta gratiitua para profundizar en cómo apoyan las obligaciones familiares de su personal y el equilibrio entre el trabajo y la vida.
Permítanos ayudarlo a decidir qué opciones son adecuadas para su negocio. Usando nuestro proceso de 5 pasos, le ayudaremos a diseñar un plan para apoyar a sus empleados y ser competitivos en la atracción y retención del talento. El programa se financia a través del American Rescue Plan Act
Patty West es la coordinadora del programa Employer Childcare Development en el Children's Cabinet, ayudando a explorar apoyos y soluciones de cuidado infantil para negocios. Patty tiene más de 23 años de experiencia en el campo de cuidado de niños, incluyendo compromiso familiar y administración. Patty y su esposo, Jeff, han residido en Nevada por 16 años, donde crían a sus dos hijos. Patty, una madre que trabaja, ha tenido la experiencia en el estrés de encontrar cuidado de calidad para sus dos hijos de primera mano. Ella espera el impacto que el programa Employer Childcare Development tendrá sobre los negocios, los empleados y las familias en Nevada.
Desde 1985, la misión de The Children's Cabinet ha sido mantener a los niños seguros y a las familias unidas proporcionando servicios y recursos que atienden necesidades insatisfechas a través de un esfuerzo cooperativo único y efectivo entre el sector privado y las agencias públicas en Nevada.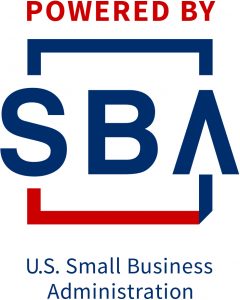 The Nevada SBDC is funded in part through a Cooperative Agreement with the U.S. Small Business Administration.
REGISTER