Generating New Leads on a Budget
June 30 @ 11:00 am

-

12:00 pm
Small businesses can exponentially increase their marketing power without exponentially increasing your marketing budget. Learn how to find allies in marketing and how you can collaborate with them for best results. Building word of mouth and partnership marketing can work for almost any type of business. Find out how it can make a difference in your bottom line and what to do next to use this as a marketing tool for your business during this pandemic.
Presented by Melissa Forziat. Melissa Forziat is a Southern California-based marketer, speaker, consultant, and author. She teaches small businesses how to market on a budget and helps them execute their marketing strategies, in addition to working with business organizations to train their trainers. She offers keynotes, presentations, workshops, and webinars, and her national and international speaking schedule has taken her as far as New Zealand! To date, she has delivered over 120 workshops and webinars to thousands of attendees.
Melissa is the author of the free eBook Small Business Marketing on a Budget and former Board President of Ventures nonprofit.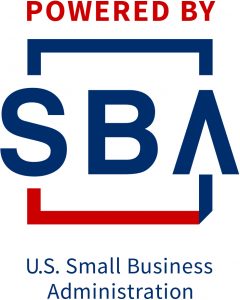 Funded in part through a Cooperative Agreement with the U.S. Small Business Administration.
REGISTER