Gov Contracting Ins and Outs: Strategies for marketing to the federal government, including the DOD
May 10 @ 10:00 am

-

11:00 am
Event Navigation
Every year, the federal government purchases billions of dollars in goods and services from small businesses. Are you a small business that is interested in winning federal contracts, particularly with the Department of Defense (DoD)? If so, what is your strategy?
Knowing how to get started in government contracting opportunities is important, but knowing how to market to the various agencies is key in securing contracts.
In this webinar, Sydonie Neysmith will walk you through the process of contracting with the federal government, including the Department of Defense (DoD).
By the end of the sessions, you will learn the following:
– Learn how to navigate tools available for accessing Federal Contracting Opportunities
– Discuss building your business strategy for winning government contracts
– Identify your target agencies and developing marketing strategies for engaging them
– Go through some basic steps for pursuing DOD contracts
Come ready to gain knowledge and absorb fundamental strategies that are essential for winning contracts!
Sydonie Neysmith is the founder and Chief Strategy Officer of Black Swan Consulting, Inc, a management consulting firm with locations in Fort Lauderdale, Florida, and Reno, Nevada. She provides high-quality strategic advisory services to businesses of various sizes, with a focus on business strategy, government contracting, and financial planning. Her life mission is to assist female entrepreneurs in understanding their strategic position in order to secure funding and contracts to expand their operations.
Sydonie has grown her company's global reputation for providing unmatched customer service by focusing on her clients' needs with a keen sense for consistency and exceptional quality of services. Her company has been recognized for great partnership and exceptional services as a result of her superior business acumen, value-centric focus, and approach, combined with her best value offerings. Since the pandemic, Black Swan has provided technical assistance to over 200 small businesses.
Mrs. Neysmith has over 20 years of experience in FP&A, developing budgets, forecast and strategic planning, for Fortune 500 and 1000 companies. She has a bachelor's degree from Concordia College and an MBA from the Huizenga School of Business, Nova Southeastern University. Sydonie is a Certified Business Consultant and an adjunct Professor at the University of Nevada, Reno.
Sydonie believes in lifelong learning, building relationships, and the value of giving back. She volunteers as a SCORE certified mentor and workshop presenter, as well as a mentor for NSU Florida Business School alumni, and she hosts webinars to help businesses scale their operations. Sydonie proudly serves on the boards of the Organization of Women in International Trade and the Nevada Women's Business Center.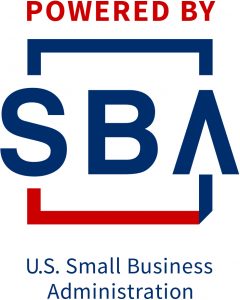 Funded in part through a Cooperative Agreement with the U.S. Small Business Administration.
REGISTER