Mitigating CyberSecurity Risks; Keeping Your Company Out of the News
May 19 @ 9:00 am

-

10:00 am
The last thing anyone wants to read (or see) in the news is that their company, a company with which they do business, or their personal accounts have been hacked. We read about Ransomware and other data breaches in the news nearly every day. As companies of all sizes have been forced to operate remotely during the COVID-19 Pandemic, most have needed to re-architect their entire business security strategy while others have been compelled to create one from the ground up. Cyber-Criminals recognized this early on, with a 300-400% increase in very specific cyber-attacks and Ransomware cases since the pandemic started.
While some companies are beginning to transition back to in-office operations, many are Not!
The focus of this talk is to provide the audience with a variety of Proactive Security Resources, Tools and Tactics to leverage in their Risk Management Programs and budgeting to better protect not only their own organization, but resources and services to help guide companies with which they are doing business, or partnering, in order to adhere to internal policies and procedures, or industry compliance standards, when they apply. I'll provide a few overviews of recent Ransomware Cases we've worked throughout this pandemic and some "Lessons Learned" as teaching points. I'll wrap up some security considerations that companies should be following to enhance the security posture at their companies to help protect them from data breaches and unintended data disclosures and steps to take when things have "gone sideways" and you believe you've been compromised.
TARGET AUDIENCE:
Designated for ALL Levels of business interested in CyberSecurity and Risk Mitigation.
Leadership Teams
Risk Managers
IT Managers
Cyber Incident Responders
Anyone who cares about helping their company protect against a possible cyber-attack…
Antonio A. Rucci is a retired Counterintelligence Special Agent and US Army Warrant Officer, with more than 37 years of technical security experience. Tony runs a private CyberSecurity Consulting Firm in Knoxville, TN performing Penetration Testing, Passive Network Assessments and Incident Response Professional Services to both private government and commercial entities throughout the country.
Tony ran technical espionage and computer crimes investigations for a good portion of his operational career. He served as the Counterintelligence Operations Officer at The White House; serving two administrations from 1998-2004. He led the technical accreditation for a critical facility at one of the DOE National Labs before being recruited to move to Reno, Nevada to build a data center for one of the beltway bandits. Since then, Tony has started three of his own companies; served as the Chief Security Officer for two others; and ran Incident Response & Threat Intelligence for two others before stepping back into Private Consulting. Tony continues to serve national security efforts with his CyberSecurity Consulting Firm in Knoxville, and gets in the way a lot while Pam, his wife of 37 years, is taking care of their three beautiful grand babies!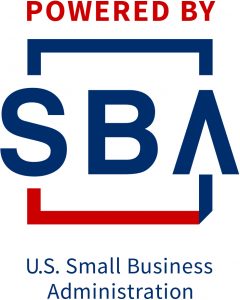 Funded in part through a Cooperative Agreement with the U.S. Small Business Administration.
REGISTER