No More Marketing Head-slaps: What to Prioritize & What to Ignore to Help You Manage a Successful Plan Without Losing Sleep
April 11 @ 10:00 am

-

11:00 am
Event Navigation
In this 60-min seminar, Bill West will break down branding and marketing smoke and mirrors to help businesses get clarity, direction and curb their marketing frustrations.
Learn to take a demystifying approach to branding/marketing AND bring serious punch to your small business.
Bill will cover …
       … the distinction between branding and marketing, and how they wildly influence each other.
       … how to prioritize various channels and opportunities.
       … why small business owners hate managing their marketing.
       … off-the-cuff answers to participants' off-the-cuff questions!
Owner and lead eyebrow-raiser of Bareknuckle Brand Marketing, Bill pulls from his background as a speech writer, ghostwriter and university writing instructor to help entrepreneurs develop a rich, compelling, articulate brand and customer-seducing marketing.
His work has been featured in media sources such as the New York Times, CNBC and Fox News; across financial websites such as e-trade; and on the back of vodka bottles and snacks packages.
A transplant from the sticks of Tulsa, Oklahoma, Bill dug his roots in Reno, NV 18 years ago—finishing his masters, starting his first business, supporting local craft breweries and singing for a rock-n-roll band you've never heard of.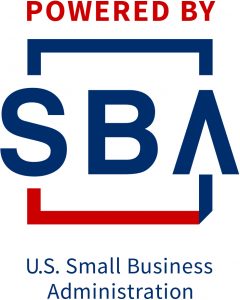 Funded in part through a Cooperative Agreement with the U.S. Small Business Administration.
REGISTER