The Tax Boutique
January 31 @ 10:00 am

-

11:30 am
The training will discuss the tax code changes that affect entrepreneurs, bookkeeping tips and general information. This training is designed to engage the seasoned entrepreneurs and new business owners.  We hope you leave the training enlightened and armed with tools to assist you in understanding your business.
Leaha Crawford is the founder and Chief Executive Officer for Crawford Management Group CMG. Ms. Crawford has more than 25 years of experience accounting industry working in Washington, D.C., Chicago, and Las Vegas. The company's clientele is extensive and varied including charter schools, restaurateurs, mortuaries, nonprofit organizations, and campaign finance. Crawford Management Group is committed to providing financial services that afford clients the freedom to focus on their business with sound peace of mind.
Ms. Crawford is the host of "The Tax Boutique", the radio show airs the 2nd Monday at 9am in KCEP, Power 88.1. Ms. Crawford also cohost "Let's Talk with Leaha and Rhonda' which airs weekly on Saturday morning on KUNV, 91.5 and the 4th and 5th Wednesday at 9am on KCEP, Power 88.1.
Crawford is a Philadelphia, Pennsylvania native who attained her bachelor's degree in Accounting from Howard University. She holds a master's in Business Administration – Accounting from the University of Phoenix.  Crawford is a member of Alpha Kappa Alpha Sorority Incorporated. She also is a member of the Las Vegas Chapter of the Girl Friends, Incorporated.
Crawford was recognized by the Las Vegas Urban Chamber of Commerce as one of its 2013 Women In Business Award recipients and has been the recipient of Valley Center Opportunity Zone (VCOZ) business development awards for three consecutive years.  Crawford is a visionary leader in her sector; and as a small business Crawford Management Group is an example of how hard work and perseverance pay off.
Crawford is the mother of two – daughter, Aliyha, and son, Nasir. She is a devout "foodie." In her spare time, she enjoys reading, traveling, yoga and volunteering in the community.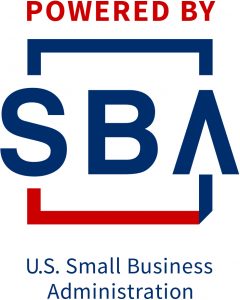 Funded in part through a Cooperative Agreement with the U.S. Small Business Administration.
REGISTER