WEBINAR: Where's the Contract? Small Business Innovation Research (SBIR) Program
April 3, 2020 @ 9:00 am

-

10:30 am
Event Navigation
PTAC will deliver its monthly "Where's the Contract" series via WEBINAR this month, and will continue monthly WEBINARS until they receive official notification to go back to live workshops. Please note that registration for webinars is different from registrations for the live workshops. 
Join PTAC's Government Contract Advisor Maggie Neidigh as she leads the audience to collectively examine the variety of business opportunities associated with the federal government's SBIR program! She will provide a brief background of the program, solicitations will be reviewed, and other areas will be covered. More information, as found below, can be found on the SBIR website at https://www.sbir.gov/about/about-sbir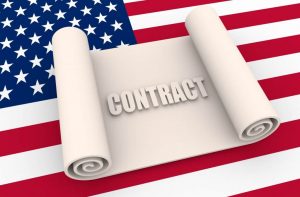 The SBIR Program
The Small Business Innovation Research (SBIR) program is a highly competitive program that encourages domestic small businesses to engage in Federal Research/Research and Development (R/R&D) that has the potential for commercialization. Through a competitive awards-based program, SBIR enables small businesses to explore their technological potential and provides the incentive to profit from its commercialization. By including qualified small businesses in the nation's R&D arena, high-tech innovation is stimulated and the United States gains entrepreneurial spirit as it meets its specific research and development needs.
SBIR STTR Program Overview Presentation
SBIR Mission and Program Goals
The mission of the SBIR program is to support scientific excellence and technological innovation through the investment of Federal research funds in critical American priorities to build a strong national economy.
The program's goals are four-fold:
Stimulate technological innovation.
Meet Federal research and development needs.
Foster and encourage participation in innovation and entrepreneurship by women and socially or economically disadvantaged persons.
Increase private-sector commercialization of innovations derived from Federal research and development funding
Who should attend: Interested Nevada small businesses
This Procurement Technical Assistance Center is funded in part through a cooperative agreement with the Defense Logistics Agency.
REGISTER