Churchill County Economic Development Authority(CEDA)
PO Box 1236
Fallon, NV 89407 (mail)
448 W Williams Ave, Suite 103
Fallon, NV 89406 (physical)
Phone: (775) 423-8587
Fax: (775) 423-1759
It is the goal of the Fallon NSBDC to assist and educate business owners so that their businesses are more profitable.
With the growth of population in Churchill County, small businesses are flourishing. Through free, one-on-one consulting services, the NSBDC works with existing and aspiring small business owners helping them clear the hurdles and respond quickly to market changes. The NSBDC offers training workshops, seminars, and professional consulting in areas such as marketing, export management, feasibility analysis, credit management, business planning, management issues, and more. Our clients have higher success rates, higher revenues, and hire more people.
For more information about the Nevada Small Business Development Center - Fallon, please call us at (775) 423-8587 or e-mail us at sbdc@ceda-nv.org.
Fallon Staff
Business Development Specialist
Sara Beebe
Business Development Specialist
Sara, Administrative Assistant for the Churchill Economic Development Authority has been with the SBDC since 2016 as an advisor in Fallon, NV. Sara has worked in retail/customer service, and marketing with social media platforms as well as other online services.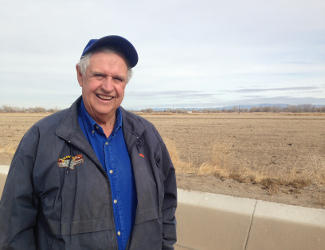 Mgmt. Consultant
Rick Lattin
Mgmt. Consultant