Comenzando un negocio en el norte de Nevada Clase #1 en ESPAÑOL
June 13 @ 5:30 pm

-

8:00 pm
Comenzando un negocio en el norte de Nevada
Clase #1 en ESPAÑOL
     Small Business Development Center, quienes somos y cómo puedes acceder a nuestros servicios libres de costo.
     ¿Cómo SBDC puede apoyar a mi negocio?
     Procedimientos básicos para empezar un negocio en Nevada
     Licencias, entidades legales, permisos, empleados etc. ¿Qué más necesito?
     ¿Necesito un plan de negocios?
     Financiamiento, ¿qué opciones tengo?
     Estar listo antes de abrir las puertas
Acompáñanos el martes,13 de junio a las 5:30 pm a 8 pm en la Cámara de Comercio del Norte de Nevada ubicado en el Reno Town Mall en el 4065 S Virginia St. #101, Reno, NV 89502. La clase es libre de costo.
Conocerás a representantes de la Cuidad de Reno, SBA y otras entidades del gobierno.
Si tienes alguna pregunta puedes contactar a Sandra Rentas al 775-682-9133 o al siguiente correo: srentas@unr.edu
Sandra Rentas es una experta Asesora de Desarrollo Empresarial del Centro de Desarrollo de la Pequeña Empresa de Nevada.  Nacida en Puerto Rico y bilingüe en español e inglés, su herencia cultural y sus habilidades lingüísticas la han convertido en una líder empresarial de confianza en la comunidad LatinX.  Como consejera bilingüe, asesora a pequeños empresarios y emprendedores sobre cómo iniciar, ampliar y gestionar un negocio.  Ha ayudado a decenas de propietarios de negocios a través de los programas de la Administración de Pequeñas Empresas, PPP, RRF, EIDL y otras subvenciones locales y estatales.  Es experta en relaciones internacionales, traducción, estudios de mercado y desarrollo empresarial. Tiene un máster en economía por la Universidad de Nevada Reno.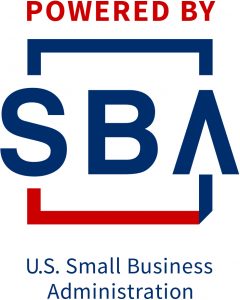 Funded in part through a Cooperative Agreement with the U.S. Small Business Administration.
REGISTER